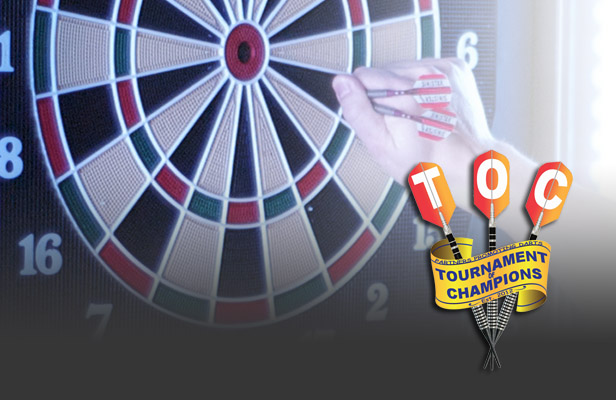 EARN TOC POINTS AT DART TOURNAMENT
This Saturday, American Amusement Arcades (AAA) will be hosting a dart tournament at Drkula's in Inver Grove Heights. Players will earn 5 participation points towards earning a voucher for the 2017 Tournament of Champions (TOC), which will be held in Kansas City this October. Bonus points are given to first through third place.
The TOC is an annual dart competition hosted by Partners Promoting Darts (PPD) – soft tip darts league/tournament sanctioning. Last year, we are proud to say that our AAA players won over $47,000!
AAA hosts several TOC qualifying tournaments throughout the year. Drkula's is Saturday, January 14th with noon sign up and 1 pm start. It is "Luck of the Draw" with a $10 entry fee. Click to see all of our upcoming dart tournaments.