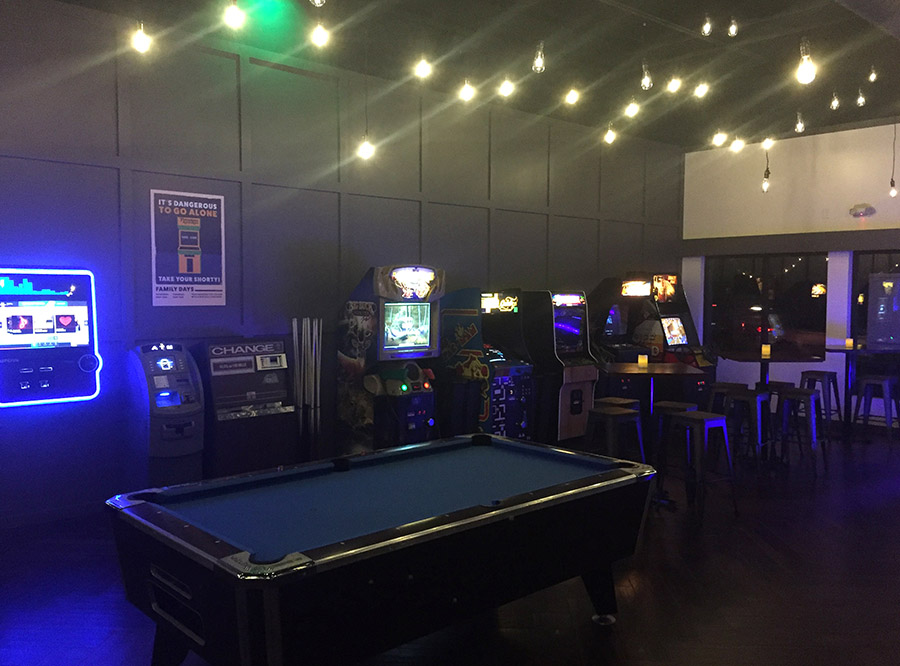 THROWBACK ARCADE
Bourbon Butcher, a new restaurant in Farmington which opened their doors this week, has gone retro. Check out their classic arcade room complete with 1980's games such as Asteroids, Ms. Pac-Man, and Mario Bros. along with Spider-Man and AC/DC pinball machines. The retro style arcade also features Skee-Ball, foosball, and a pool table.
American Amusement Arcades is proud to be a part of this "Throwback Arcade", as the owner calls it. We supplied all of the arcade games, assisted with the layout, and will provide on-going service.
Bourbon Butcher is located at 20700 Chippendale Ave in Farmington, MN.