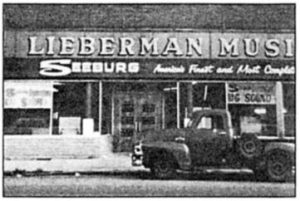 WITH OVER 100 YEARS OF EXPERIENCE SPANNING FOUR GENERATIONS OF OWNERSHIP, LIEBERMAN COMPANIES IS A LEADER IN THE AMUSEMENT, GAMING, AND ATM INDUSTRIES.

Lieberman Companies' 100+ year history begins in 1907 when Samuel Lieberman, a Lithuanian immigrant to Minnesota, started Twin City Novelty, a small business servicing coin-operated machines in western Minnesota bars and restaurants. "He was new to the country so he went out and scraped it on his own," says Chairman Steve Lieberman.
After Samuel died in 1938, his son Harold took the business to the next level forming Lieberman Music Company (LMC), a jukebox distributor. LMC also sold 78 and 45 rpm records to customers through an in-house record one-stop. An additional division, Viking Vending, distributed food and drink machines.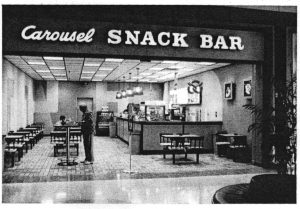 Harold's sons David and Steve worked for their father during the summers but they had officially joined LMC with their brother-in-law Harold Okinow by the early '60s. The team began regional record distribution and continued on to sell records to small stores across the country. They also opened arcades in shopping malls featuring snack bars (one of which was in Southdale, the first indoor mall in America). The hotdogs were a hit and a chain of national mall-based restaurants called Carousel Snack Bars (CSB) was born. Harold Lieberman looked at the snack bars as a fluke. Says Steve: "My dad was modest. He said the things he tried always failed and the things he came upon accidentally succeeded."
When stores across the United States started selling records, they turned the one-stop into a full-fledged "rack-jobber" that distributed records and cassettes to smaller operators in the region. This business was coined Lieberman Enterprises (LE). "One of the early records we distributed was Lawrence Welk," recalls David. "And we eventually helped break Johnny Mathis."
After Harold Lieberman's unexpected death in 1967, the company moved from their downtown Plymouth Street location to a 75,000-square-foot space on Penn Ave in Bloomington. The brotherly camaraderie between David, Steve, and Harold Okinow worked. "We never wrangled," says David.
By the mid '80s, LMC was distributing to over 400 accounts, CSB boomed to 274 stores, and LE began operating record and tape departments in over 2,000 stores including major outlets like Mass Merchants and Wal-Mart. LE eventually grew to be the second largest record merchandiser in the country and went public on NASDAQ in 1982. In 1991, at the height of its success, it was sold and David and Harold Okinow retired. Harold Okinow passed away in 2002.
Fourth generation Liebermans Dan and Hal (Steve and Sheila's sons) stepped in. Dan, who is now President of Lieberman Investments, took over marketing and was eventually President of CSB. Dan also headed Mazzco, a parts division, and is now focusing on business development, targeting two areas – "green" businesses and distribution/service companies. "I have already eaten my lifetime quota of hotdogs," Dan laughs. Currently, Dan handles the AAA amusement route and ATM division.
Having worked for LMC since 1994, Hal is Lieberman Companies' President. He conceptualized and founded Elsie's Place, a new venture combining the hospitality and gaming experience of Lieberman Companies. Within 18 months, the company opened 8 sites and is aggressively looking for more. Prior to Elsie's Place, Hal managed both the Bloomington office and the amusement and vending distribution business, which handled 500 accounts in Minnesota, Wisconsin, Iowa, North Dakota, South Dakota, and Michigan.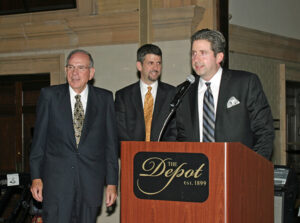 From their vantage point, David and Steve are philosophical as they reflect on the past century. "It's the style of doing business that makes me proud," says David. "We treat our employees like a second family." Steve agrees adding: "Most businesses don't last beyond a second generation…I feel privileged that I've been part of this one."
Lieberman Companies prides itself on long-term relationships with customers and employees (over 75% have worked for the company 15+ years), as well as a commitment of giving back to the community through volunteering and charitable contributions. Just like their predecessors, Hal and Dan want to continue making history. Says Hal: "We have a great base to build on to write the next chapter in the history of Lieberman Companies."